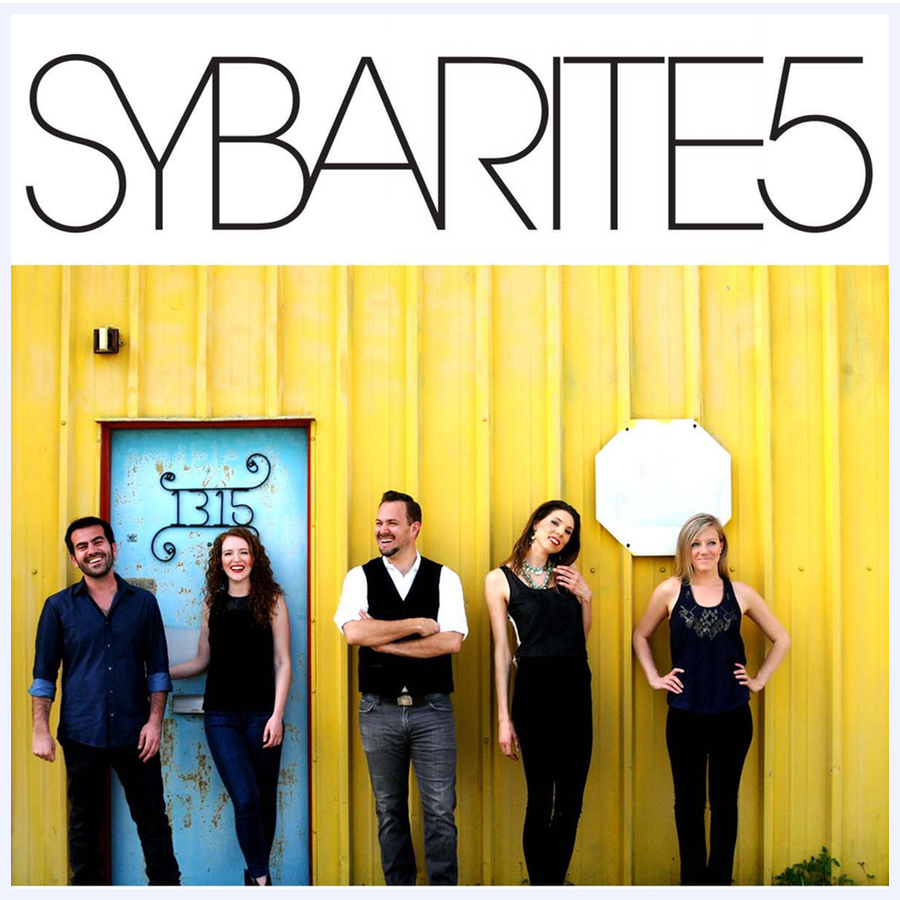 Date
Apr 30 2019
Time
8:00 pm
Cost
$5 - $15
Sybarite5
DOORS: 7PM / SHOW: 8PM  •  award-winning & innovative string quintet
---
TUESDAY, APRIL 30
• Doors, bar, and kitchen open at 7pm
• Show at 8pm
TICKETS & INFO
Adult: $15 / Senior: $13 / Student: $5 / Military: $5
CLICK HERE TO PURCHASE TICKETS
ALL SEATED / GENERAL ADMISSION / ALL AGES
FULL MENU AVAILABLE
For questions regarding this performance, or for tickets for this performance, please contact boxoffice@su.edu or call (540) 665-4569
SYBARITE5
"If you're looking for a worthy successor to the Kronos Quartet as a small string ensemble pushing the envelope of concert music, count this exciting gang of five as one excellent candidate."
-Jon Sobel, Blog Critics Magazine
"Their rock star status…is well deserved. Their classically honed technique mixed with grit and all out passionate attack transfixes the audience…" That is how the Sarasota Herald Tribune described SYBARITE5, the first group of its kind to win the Concert Artists Guild International Competition. Comprised of Sami Merdinian and Sarah Whitney, violins; Angela Pickett, viola; Laura Metcalf, cello; and Louis Levitt, bass, SYBARITE5 has taken audiences by storm all across the US, forever changing the perception of chamber music performance. From the moment their bows hit the strings, this quintet of talented, diverse musicians takes the audience on an exciting ride that engages the senses and redefines the rules.
Dubbed the "Millennial Kronos," SYBARITE5's eclectic repertoire from Bowie to Radiohead and Akiho to Assad combined with its commanding performance style is turning heads throughout the music world. The quintet's debut album, Disturb the Silence, quickly reached the top ten on the Billboard charts. The group's follow-up album, Everything in its Right Place, was released at Carnegie Hall to critical acclaim. SYBARITE5 recently completed its latest album, Outliers, featuring all new works from American composers. It will be available in the 2017-2018 season.
With their dynamic view on 21st-century entrepreneurial musicianship, the group has conducted their Evolution of an Entrepreneur residencies and workshops at major institutions and conservatories including the Curtis Institute of Music and New England Conservatory. SYBARITE5 was the ensemble for the 2016 American Composers Forum National Competition at (le) poisson rouge and maintains a residency at the cell in New York City. At the cell, SYBARITE5 is experimenting with new sounds and programming innovative with technology such as Jakub Ciupinski's works for SYBARITE5 + Hacked Theremins, and new global collaborations as a result of their work at the Silkroad Global Musician Workshop.
Highlights of recent seasons have included performances in 43 states and counting, from the Library of Congress and St. Paul's Schubert Club to Anchorage Concert Association and Sun Valley Center for the Arts, as well as concerts in their home of New York City at Carnegie Hall, Lincoln Center, National Sawdust, the Apple Store and the 92nd Street Y. In addition to their own groundbreaking, portable music festival, Forward Festival, SYBARITE5 has appeared at Ravinia, Caramoor Center for the Arts, Wolf Trap Opera, Grand Teton Music Festival, Aspen Music Festival, Walla Walla Chamber Music Festival, Interlochen Center for the Arts, Music in the Mountains, Chautauqua Music Festival, Green Lake Music Festival, Look and Listen Festival and many others. International appearances include Canada's Tuckamore Music Festival, the New Docta International Music Festival in Cordoba, Argentina, and the Osaka Festa in Osaka, Japan.
In 2018 SYBARITE5 will premiere a new version of their most popular touring program Everything in its Right Place with full orchestra. Recently the quintet gave the world premiere of BEATBOX–the very first concerto for string quintet and orchestra–written by acclaimed American composer Dan Visconti.
SYBARITE5 is deeply committed to education and outreach as well as performance. In addition to presenting masterclasses and workshops for over 60,000 students ages 5-25, they have worked closely with the composition departments of colleges and universities such as Luther College, Penn State, Samford University, New College and others to give students firsthand experience writing for string quintet in a popular program called So You Think You Can Compose. SYBARITE5 brings its latest composer-driven social media project to life by launching a collaboration with Juilliard and composer Ray Lustig dubbed Composagrams.
This performance is presented by Shenandoah Conservatory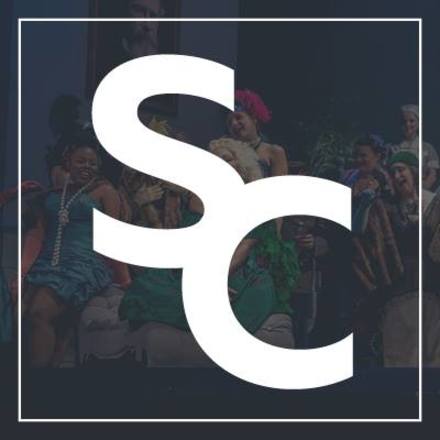 For questions regarding this performance, or tickets for this performance, please contact boxoffice@su.edu or call (540) 665-4569