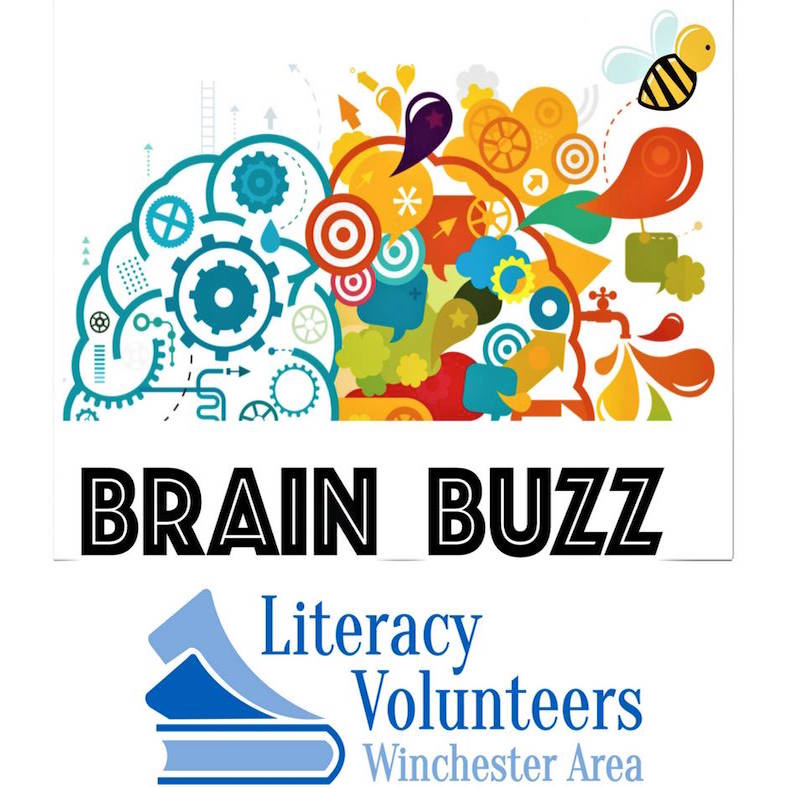 Date
Apr 11 2019
Time
5:30 pm - 8:30 pm
Brain Buzz, A Fundraiser for Literacy Volunteers Winchester Area
THURSDAY, APRIL 11 at Bright Box
DOORS: 5:30PM // GAME: 6:30PM
BRAIN BUZZ \ ˈbrān \\ ˈbəz \
def.:
1. An original, amusing, team-based contest of brain games, trivia, and cultural literacy. Teams are comprised of 3-4 players. Creative team names are encouraged.
2. A fundraiser for Literacy Volunteers Winchester Area, an organization that provides one-on-one and small group tutoring in reading, writing, math, computers, English language, citizenship, and personal finance for adults.
3. Hosted by WINC-FM's Barry Lee.​
4. Formerly known as Buzzwords
We guarantee an engaging evening of mind benders designed by award winning game professional, Debra Weiss. Not a spelling bee, not a night of standard pub trivia, Brain Buzz is a night of uniquely competitive fun and refreshments.
Teams of 4 are $500 and are ALMOST SOLD OUT. Audience tickets are $20. To reserve a team or buy tickets, call 540-536​-1648 or following this link: https://www.lvwa.org/events
Your attendance will help us improve adult literacy in the heart of the Northern Shenandoah Valley.
Questions? Call 540-536-1648 or email info@lvwa.org. Thank you!